Hello everyone. We are a group of four Churches in Hampshire, with a town centre church in Hook, St John the Evangelist, and three village churches of Mattingley, Rotherwick and Heckfield. Our photos are at the bottom of this page. We are called the Whitewater Benefice, because the River Whitewater runs through us. We have continued a vibrant mix of worship and socials despite the coronavirus lockdown, and are delighted to welcome new people to join us.
Our churches are open as follows (please remember to follow guidance & wear face masks if attending):
Benefice Holy Communion Sunday @8:30am
There is an 8:30am service each Sunday in one of the Benefice Churches
this Sunday 20th September in Heckfield
10am every Sunday via Zoom
The Zoom is accessed through our on the online-services page for each sunday
and on the calendar event for that service.
The service is open from 9.45am with news and notices.
Every Sunday but for the first Sunday each month, there will be an 11am Junior Church via Zoom, the details will be on the children's activity page.
Benefice Holy Communion at St John's Hook Sunday @ 6pm
Phone Richard Morley on 01256 762948 or email richardj.morley1@outlook.com
to let us know if you are coming to Communion at 6pm. If we were unable to seat everyone at 6pm, there will be a second service at 6.30pm with new chairs.
Churches Open for Private Prayer
Mattingley – Not open this Tuesday 22nd September
Rotherwick – Saturdays @10-4pm
St John's Hook – Sundays @ 5-6pm, Wednesday @5-6pm
In addition, for people who continue to prefer to worship from their own home, every Sunday we have a website service, with a page of readings, prayers & music, with some videos to watch, which you may like to view by selecting the appropriate page via the online-services tab.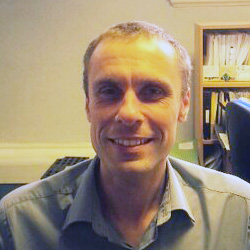 We have begun a new series of reflections on our Wonderful World - Creationtide, Climate and Harvest. On Sunday 20th September we had Andrew Bryce from Tearfund who shared Tearfund's work with us - the videos from Andrew's talk are now on our Tearfund page. Tearfund is one of the charities we support as a church (previously at St John's we supported Tearfund by toilet twinning).
During this season of Creationtide, we shall have walks, a litter pick, small group studies and deeper reflection groups on how we care for God's World. Our Messy Church on 18th September will also be exloring Creation & how we can look after the wonderful world created by God.
We continue to support our Local Foodbank: please see our Foodbank Page for details, including a list of items currently required.
You can sign up for our weekly notices to be emailed to you. The notices sheet has all contact details for our groups. Do give me a call if you would like to find out more: 01256 763211.
With every blessing, Canon Marion de Quidt
We are committed to the safeguarding, care and nurture of everyone within our church community, see our safeguarding page for contacts & further details.