This week we celebrate Pentecost - which is 7 weeks after Easter, where we celebrate the gift of the Holy Spirit, and the church's birthday!
May I offer a warm welcome from our happy team here in the Whitewater Benefice in Hampshire. We are 4 churches in the Church of England, Winchester Diocese:
St John the Evangelist in Hook, and the village churches of Mattingley, Rotherwick and St Michael in Heckfield. We continue to be alive and active in our churches, even while our buildings are closed - please see our coronavirus page (which we are regularly updating) for resources and help while the church buildings are closed.
Members of the church made 2 videos to use in our Pentecost Sunday zoom, they are included below: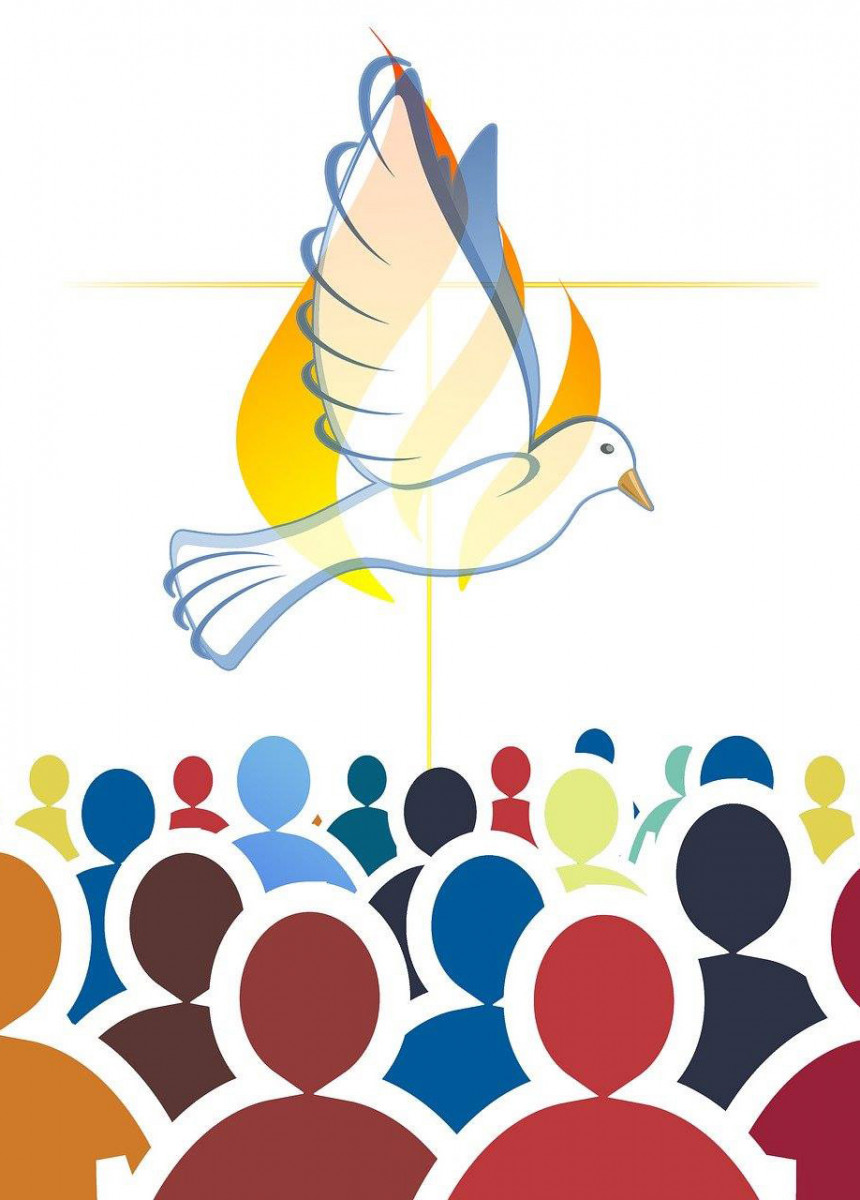 On Sundays we have two ways to join in with our worship. Each Sunday we have a page of readings, prayers & music, with some videos to watch, which you may like to view by selecting the appropriate page via the online-services tab. Alternatively please do join our 10am live worship using zoom, gathering at 9.45am for a 10am start:
meeting ID: 852 1762 0782 , or phone +44 203 481 5237 and enter the meeting id.
For children on Sunday there is a junior church zoom, the details are included on the children's activity page (held from 11 for younger children, and 11:30 for the older children).
Every Wednesday we have re-started our Wednesday Worship, at 10am for 30 minutes. Please join us for prayers and readings and fellowship: using zoom https://us02web.zoom.us/j/83106587032 meeting ID: 831 0658 7032
Our local Foodbank is continuing to work during the lockdown, operating at Fleet Methodist Church, St Barnabas Darby Green; and with Life Church Centre Hook open for deliveries only. Please see our Foodbank Page for details, including a list of items currently required.
You can sign up for our weekly notices to be emailed to you. If your neighbour is not using this service, you might like to encourage them or to print the notices sheet out for them? Small groups are meeting around the Benefice using 'virtual fellowship'. We have a list on the weekly notices sheet above. Please do feel free to try something new if you wish, and join in with one of the groups. The notices sheet has all contact details.
With every blessing, Canon Marion de Quidt
We are committed to the safeguarding, care and nurture of everyone within our church community, see our safeguarding page for contacts & further details.