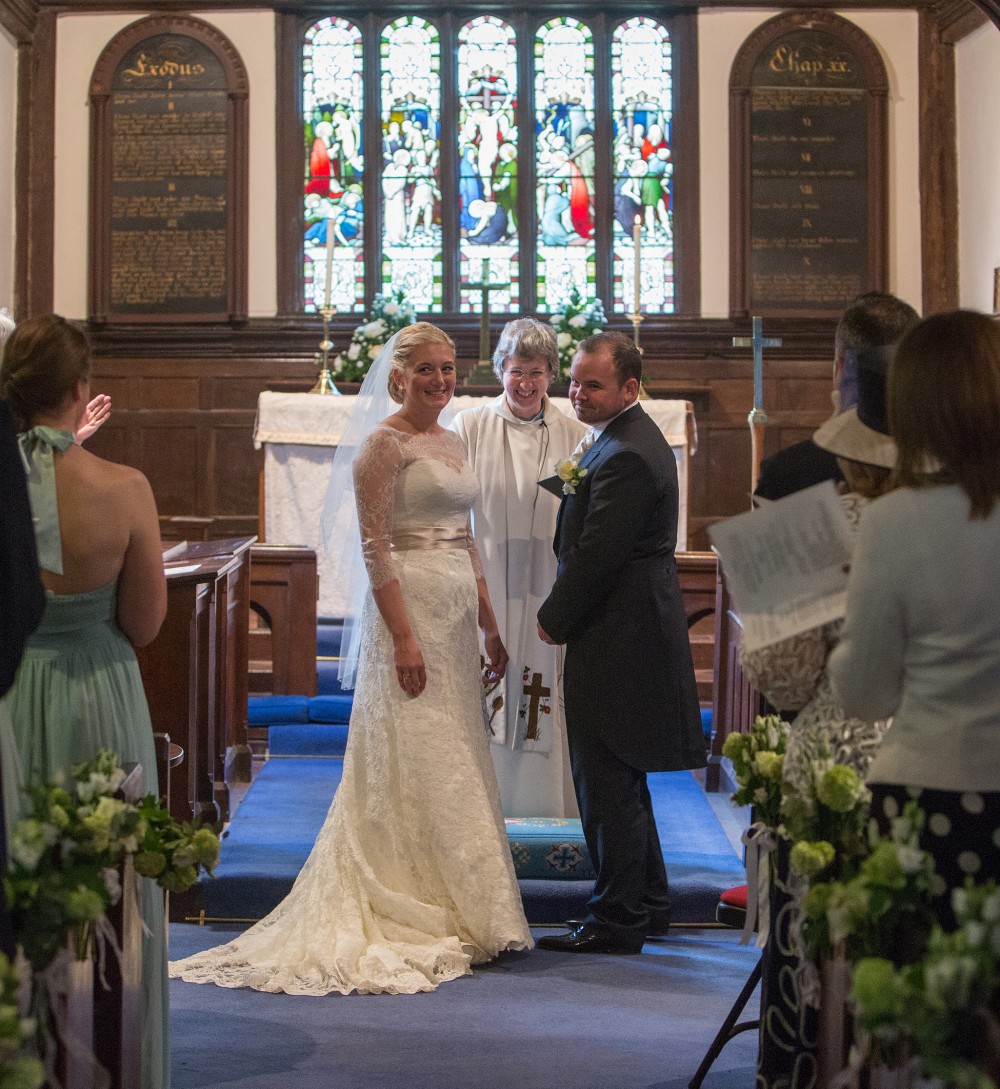 Congratulations on your forthcoming marriage. Whether you're just dreaming of a church wedding, or well into the planning already, your church wants to help and support you. For more information see the Church of England website https://www.churchofengland.org/life-events/your-church-wedding.
We are delighted that you are planning be married in one of our churches and we will do all we can to ensure that your wedding is a very special and happy occasion.
The Whitewater Benefice is made up of two parishes, with four churches: St Michael's Heckfield, the village churches of Rotherwick or Mattingley and St John the Evangelist Hook. You can get married in our churches if you meet the Qualifying Connections (which are listed below), for example by living in the parish or attending one of the churches regularly. If you can not already demonstrate a connection to our churches, it's possible to create one by joining us in worship over a period of time. If you have any questions after reading the information below, please talk to one of the team for more information.
How to get married in the Whitewater Benefice?
Our Benefice Administrator is here to help with the administration of your forthcoming wedding service.
To make it easier for you and our team, please read and follow the steps below.
Contact the Benefice Office - you can phone 01256 760169 or email office@whitewaterchurches.co.uk, or phone Marion on 01256 763211. We will phone you in due course and go through the initial enquiry form with you over the phone.
Read the Qualifying Connection list and decide whether as a couple you can meet the connection: this is a non-negotiable Church of England guideline: this can found below.
Come and visit one of our Churches to worship, and meet with the Rev'd Marion de Quidt informally after the service. Our website lists details of where services are being held each week, generally there is a 10am service in Hook and an 11am service in one of the other churches. You may also like to sign up for our Weekly Newsletter, these will then be sent to your inbox, and you can see what is happening each Sunday and which services Marion is taking.
Make an appointment to meet with Marion to complete the essential checks for a Banns application and initial Banns form. This needs to be done before you can confirm with your venue that the wedding can go ahead in Church. This may be at the Rectory at Hook (RG27 9EG), or in the Church Centre in St John the Evangelist, Hook. RG27 9EG.
Qualifying Connection to be married in one of these four churches. It is the couple's responsibility to ensure that you are able to meet this. We do need to keep evidence with your Banns application form.
Marriage Preparation Day: we normally hold one Saturday for all couples and explore love languages, communication and family values. Everyone is requested to attend. There is a Marriage Preparation Day usually in January or February each year. Please contact the office if you would like to attend, or you would like to put your name down for the next Marriage Preparation Day.
Banns at your local church (near your home) need to be read within 3 months (but not before 3 months) of your wedding date. Please get in touch with your local parish priest to organise this, and bring the Banns certificate(s) to your marrying priest.
Your Banns will also be read in our churches within 3 months of your wedding day. Contact the office to find out the starting date of the three consecutive weeks.
Final checking of Banns application form in our churches will be done with your priest.
Arrangement of the Wedding Service is with the Priest and Organist: order of service, choice of music and readings. This is normally carried out about 6-8 weeks before the wedding ceremony. Please note: our Benefice Administrator is not to be involved at all in the production, checking or organising of the Order of Service.
Administration of the Wedding Service is with the Benefice Administrator who will consult the Priest, Organist and Verger. This includes, where appropriate, the Bells, Choir, Candles, and invoices.
Invoices for Wedding Service fees will be sent to you 6-8 weeks before your wedding. The fees will be advised at the start of planning.
We thoroughly enjoy enabling couples to marry in our churches, and look forward to meeting you!
We welcome couples seeking to be married in any of our four churches in the Benefice.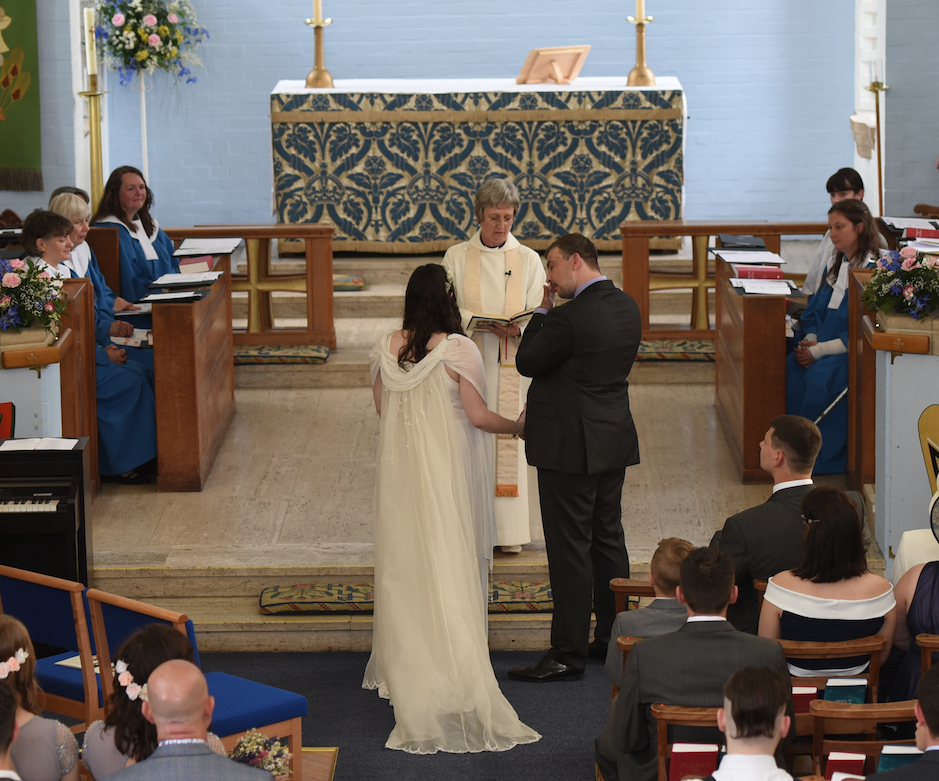 Qualifying Connections
In order to see if you can legally be married in one of our churches, please check out the document 2017 Qualifying Connections with Church of England for Marriage and https://www.churchofengland.org/life-events/your-church-wedding/just-engaged/finding-church-your-wedding. We have included the key details below for your reference:
It's possible there are a number of churches that you can get married in legally, as a bride and groom-to-be can marry in a church away from where they live if either of them can show just one of seven connections with the parish.
Those connections are listed below.
You can marry in a Church of England church if you can show that one of you:
has at any time lived in the parish for a period of at least 6 months, or
was baptised (christened) in the parish concerned, or
is confirmed and your confirmation was entered in the register of confirmations for a church or chapel in the parish (this will usually be the case if you were prepared for confirmation in the parish), or
has at any time regularly gone to normal church services in the parish church for a period of at least 6 months
or that one of your parents, at any time after you were born:
has lived in the parish for a period of at least 6 months, or
has regularly gone to normal church services in the parish church for a period of at least 6 months
or that one of your parents or grandparents:
was married in the parish
And did you know that if you move house, you're immediately connected to the church there? That means you can marry in the church of your new parish.
In all cases involving church services – i.e. going to normal church services, baptism, confirmation or marriage – this applies only to Church of England services.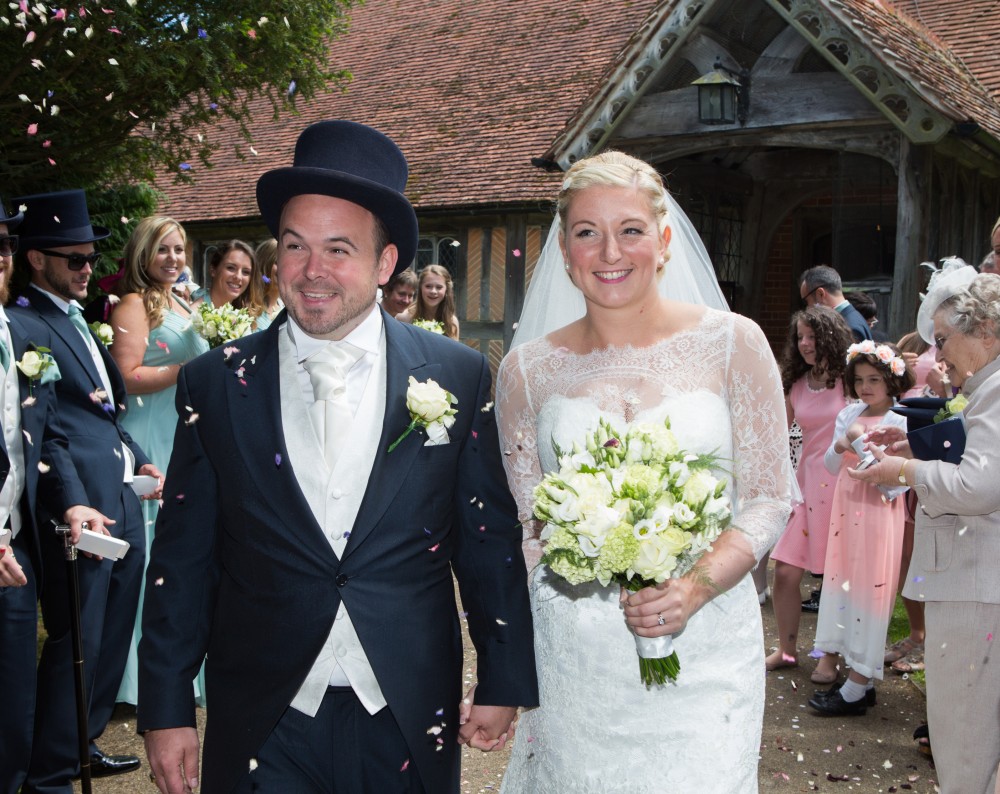 If you cannot demonstrate any of the above connections, you could create one, which takes about a year. Please simply attend your chosen church's usual services at least once a month for six consecutive months followed by time for the banns to be read. Talk to the Vicar there well in advance to discuss the options open to you.
Rev'd Canon Marion de Quidt, Rector, Whitewater Benefice. Rectory phone: 01256 763211