"The earth is the Lord's, and everything in it" Psalm 24: 1 (NIV)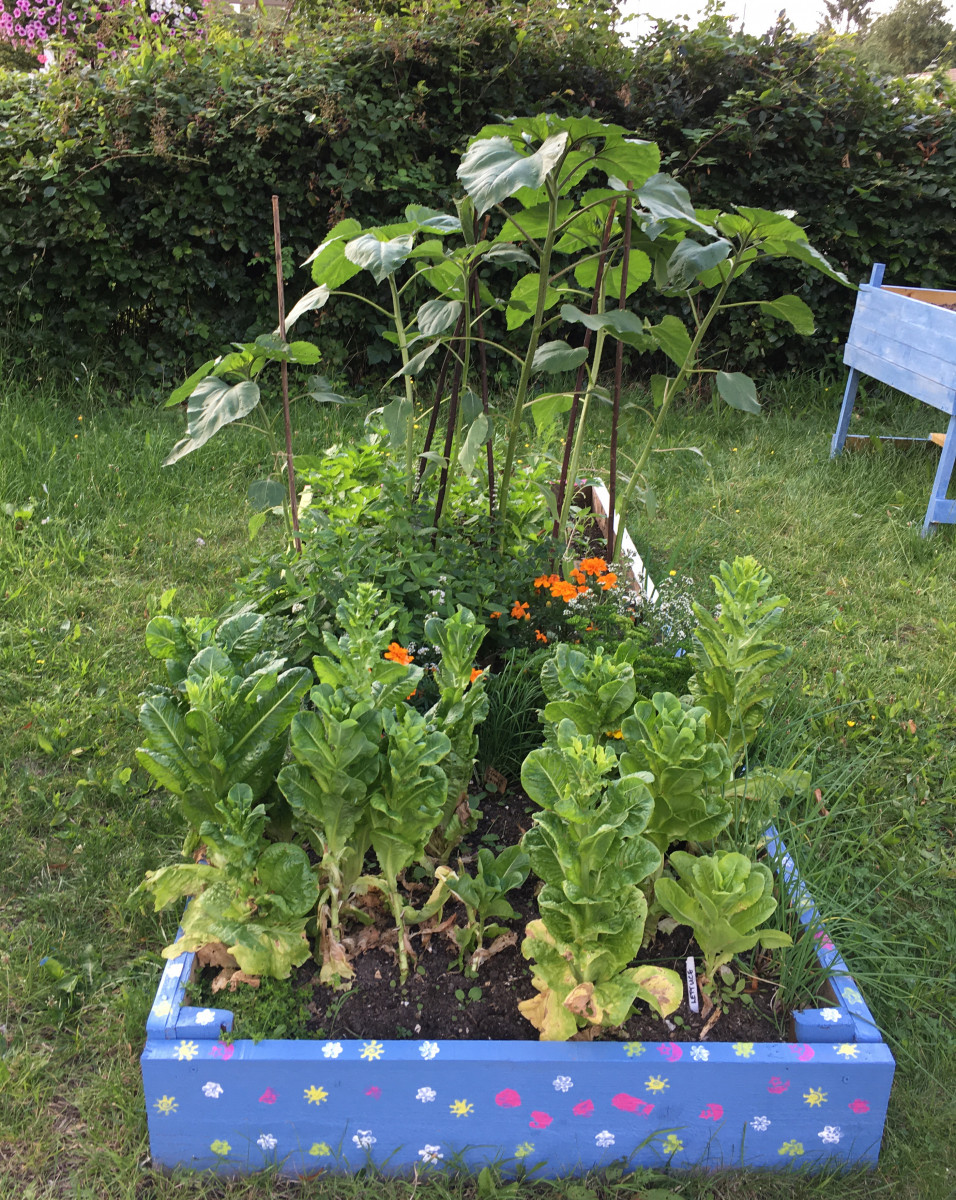 Have you ever just wanted a few fresh herbs or a few leaves of salad? Our community garden may be the place for you!
We have a community garden at St John's, this is a series of planters in the bit of grass between the car park and the road in front of St john's. The planters contain herbs, flowers and vegetables. As well as helping to brighten up the area, these are for anyone to help themselves to. Please feel free to take a head of lettuce, a sprig of mint or anything else you come across and enjoy them at home.
We're keen to spread the word about our community garden and really hope this is just the start of something across the village. We'll be aiming to work with other organisations and community groups across the village to see if there are other areas where we can add community gardens for the benefit of everyone. If you are a gardener and have an excess of seeds or young plants in the spring, please share them with us for the community garden - contact us (either Amanda, Richard Morley or Anna). If you have an odd spare hour to help care for our garden we'd love to hear from you too - we appreciate all types of help, whether to garden or just be on a rota to water when dry!
We have been extending the planting at St John's to provide:
a community garden
social areas, to sit with a cup of coffee and chat
quiet areas for contemplation
diversity of planting - flowers for the flower team, plants for polinators, native wild flowers
Read more about our initiatives in the Church Garden pages on this website.