Friendship Cafe
Time: 10:30 - 11:30
[Hook] Weekly in the Coffee Shop at St John's - join us for a friendly cup of coffee
Category: Social Events
See Also:
Coffee Shop
Prayers for Myanmar
Time: 19:30
[WhatsApp][#95f3b6]
Meeting via WhatsApp to Pray for Myanmar. If you would like to join the WhatsApp group, please text Kim Foster (mob:07801472634) with your mobile phone number.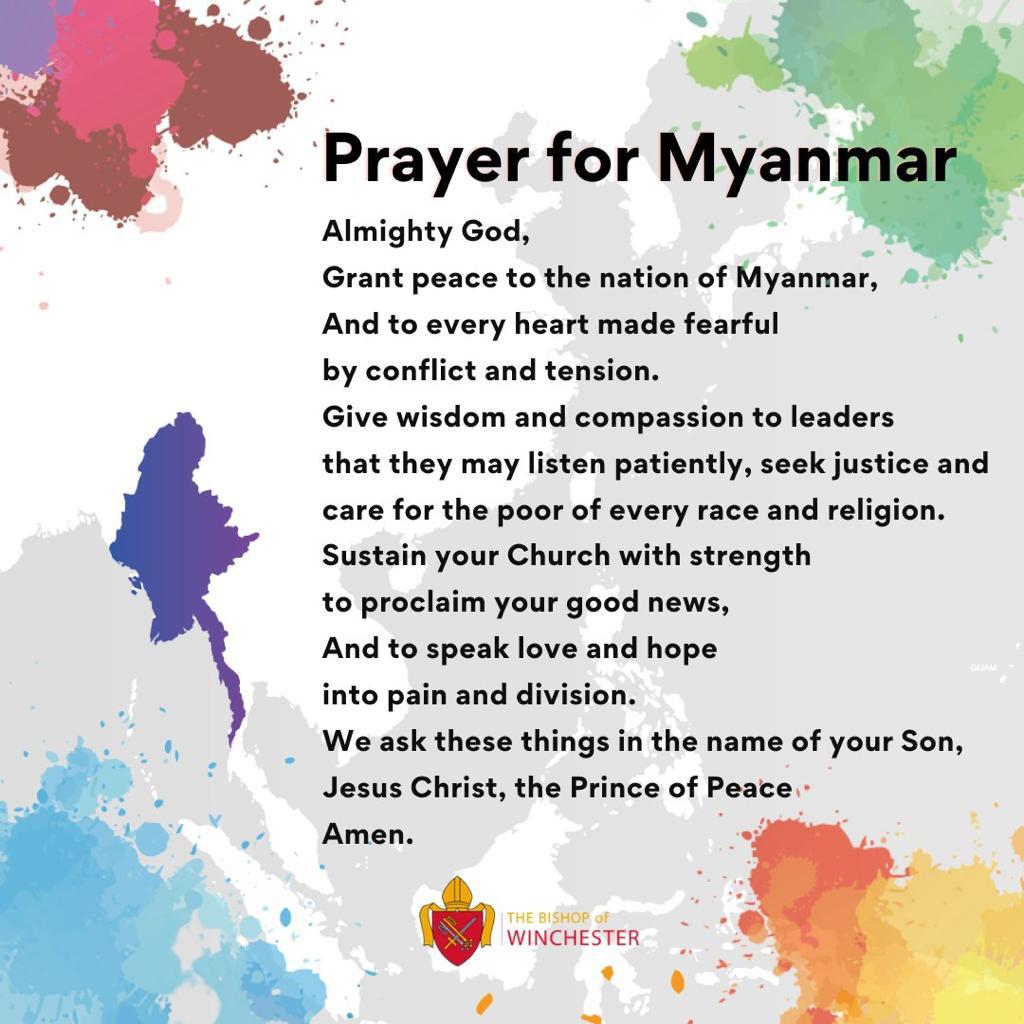 Category: Social Events
See Also:
Prayers for Myanmar
Fingerprints
Time: 14:00 - 15:30
[Hook]Fingerprints - this is for pre-school children & carers, meeting weekly at St John's. This is a drop-in session, join us for the whole session or pop in to say hello and stay as long as you and your children would like.
Category: Young People
See Also:
Fingerprints