Light Party
Time: 16:30 - 18:00
[Hook]For children upto 14, please contact the Benefice office to book a place. Any pre-school children will need to be accompanied by a carer.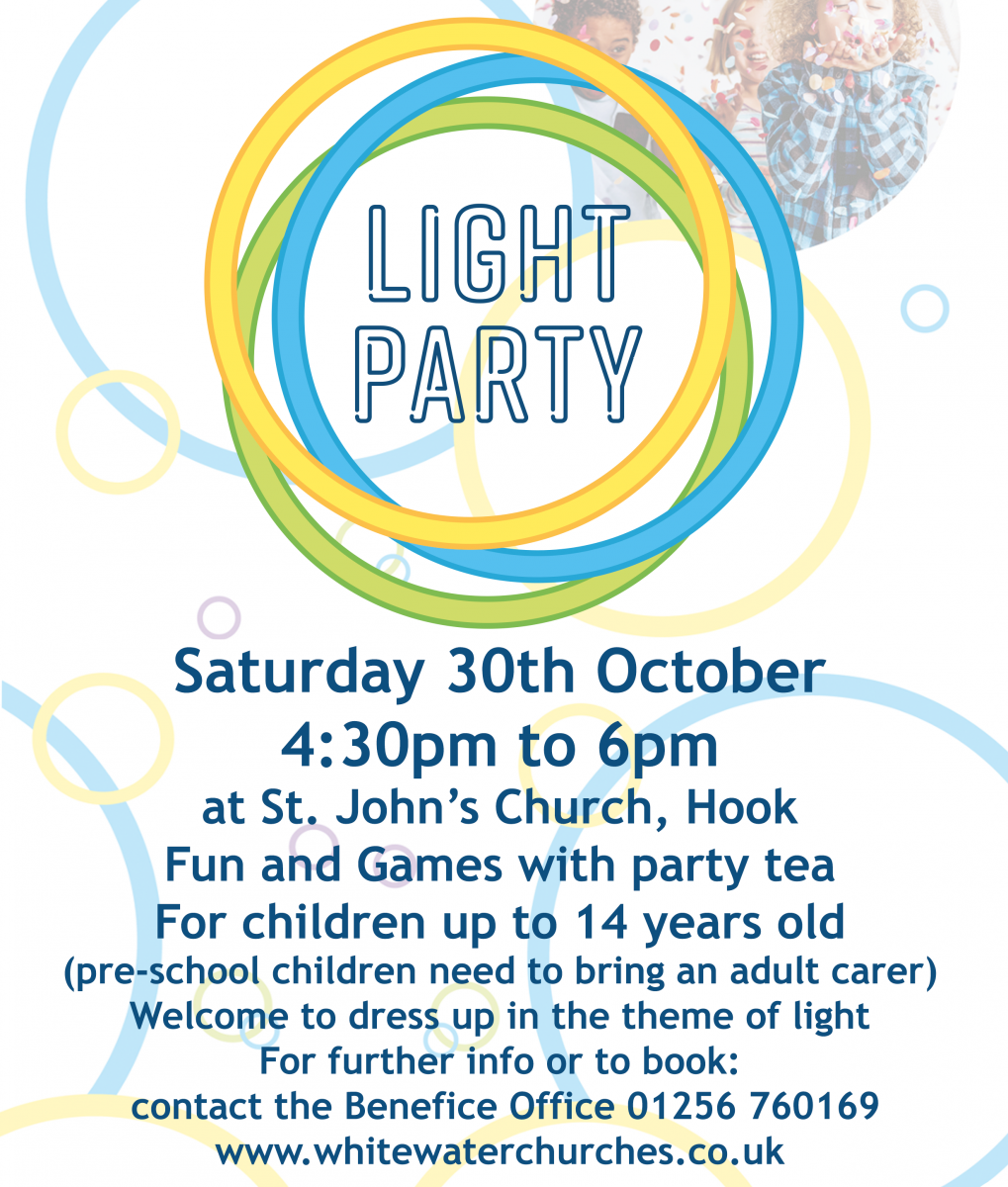 Category: Young People
See Also:
Light Party
Ring Out for Climate Change
Time: 18:00 - 18:30
[Hook]Church bells have traditionally been rung as a sign of warning, of imminent danger. The Church of England is inviting all churches to ring their bells as a warning of the climate crisis on the eve of COP26. So the bells will be ringing at St John's & at Rotherwick Church from 6.00 p.m. to 6.30 p.m. on Saturday 30th October. Listen out and take a moment to reflect on what we can do individually and collectively to address the challenge that faces us all.
Category: Young People