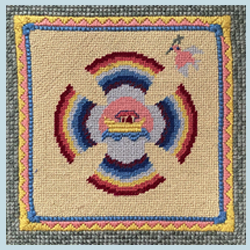 We are having a project to repair the hassocks (or kneelers/cushions) we use in St John's. Many of the hassocks at St John's were made between 1959 and 1970 - and are now due a little love & care. Each of the kneelers is a different design, but made in the same colours. Which gives a variety of patterns, whilst still coordinating. Most of the stitching is cross stitch or tent stitch. And the designs vary from fairly simple geometric patterns (or typically crosses) to much more complex designs. Whilst most of the embroidered tops of the kneelers are in good confitions, the backing on around a third is showing its age.
Hopefully some of the people who are part of our congregation or members of some of the groups who meet at St John's will be able to help. If you are able to help, you will be given a kneeler and a repair kit, and this page will tell you all you need to know. Contact Gill Morley for more information.
Step 1 - record the number
each kneeler has a number written on the back. This is the number of the kneeler and identifies the kneeler, who made it, and when it was made. When the kneeler is repaired, you can write the number on the back using a silver sharpie or alternative craft pen.
Step 2 - unpick the backing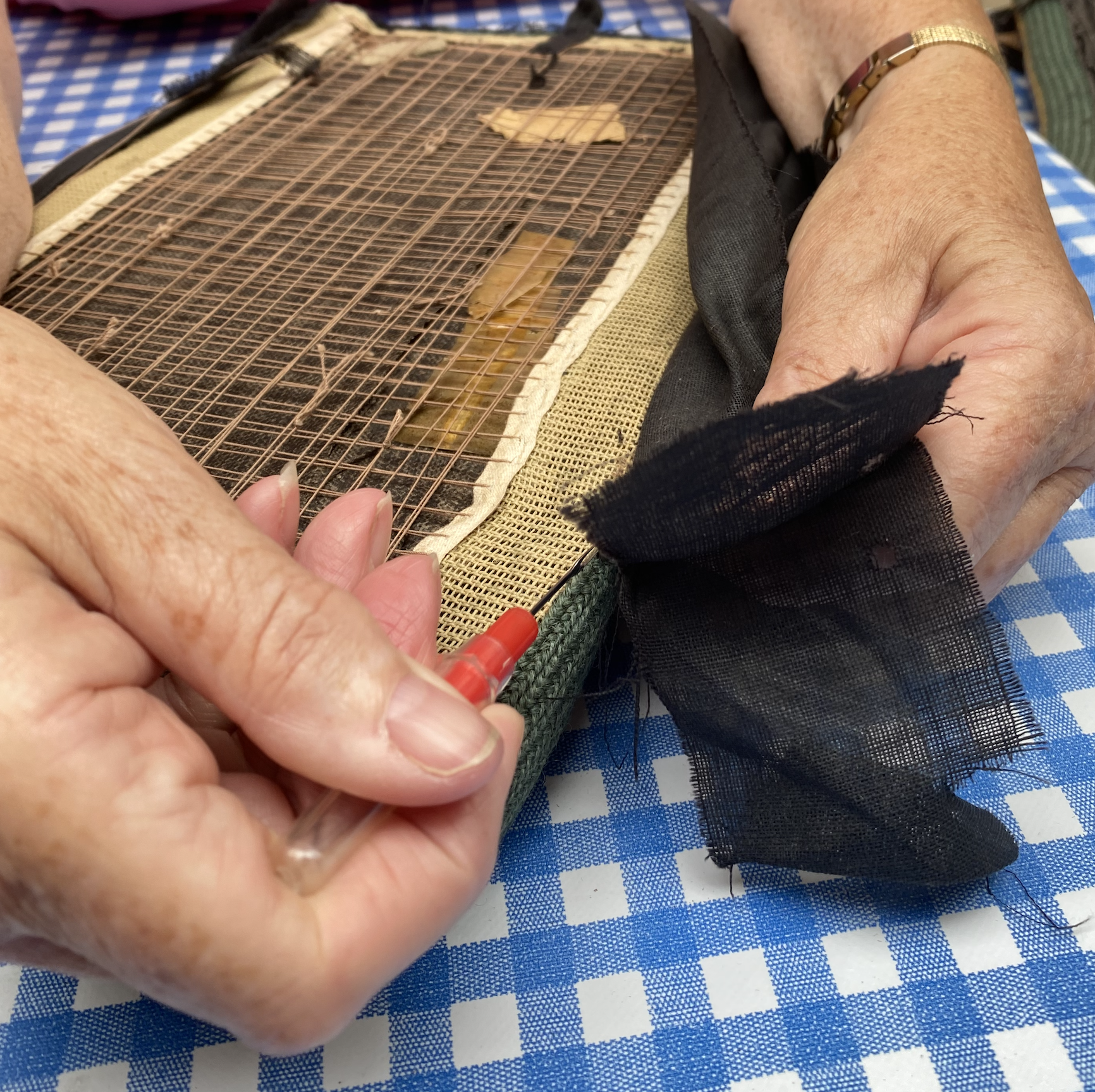 using a stitch unpicker, carfully unpick the old lining.
When the lining is removed, check for things which might cause the backing to wear and carefully remove them (this might be little bits of card or tape). Check that the strings are still in place to hold the kneeler in shape.
step 3 - prepare the new backing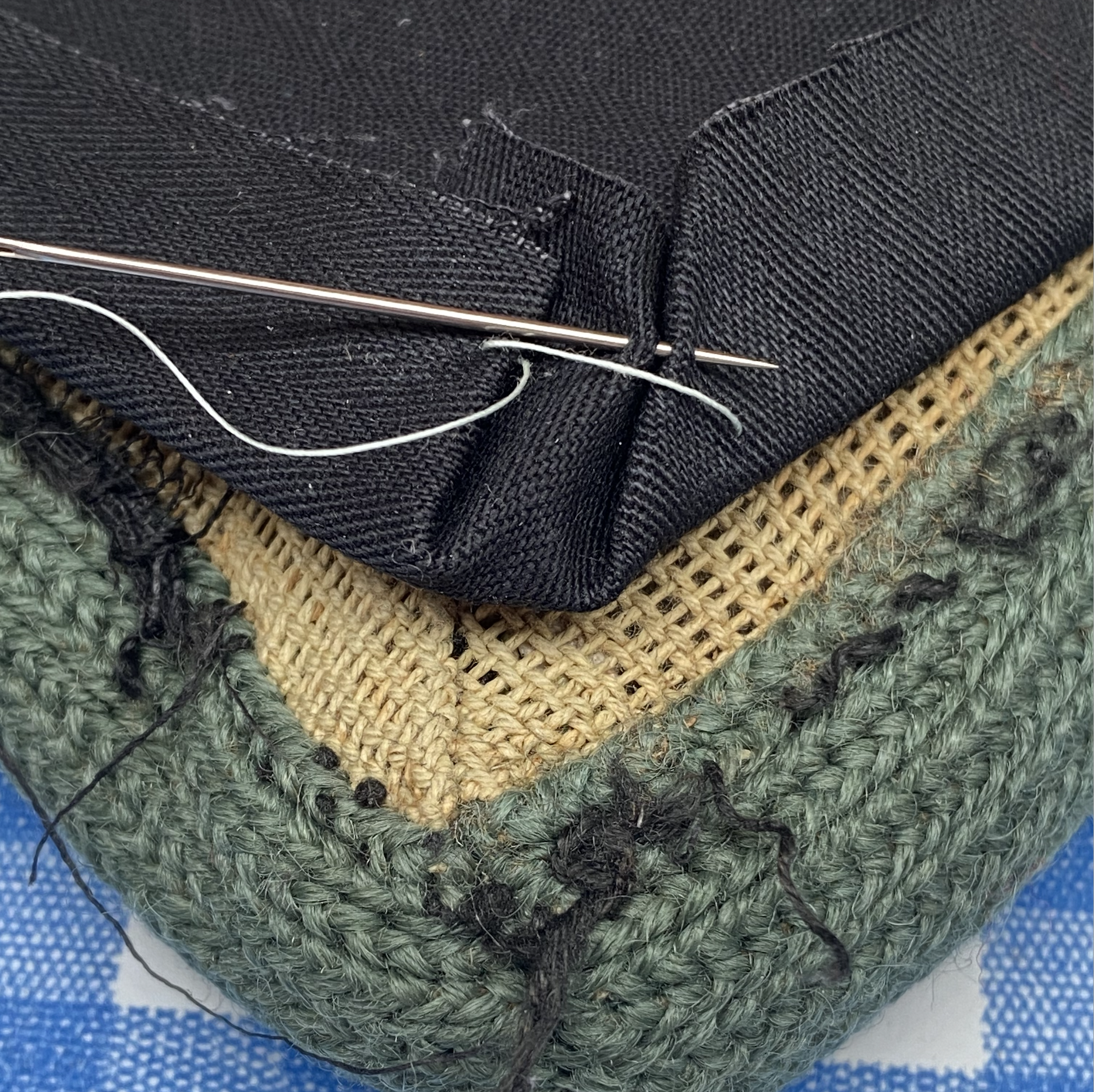 The backs are already cut to size, however, they will need to be pinned or folded and ironed to the right size. Add a small tacking stitch to the corner, so it lies flat. You should now have a backing, which is flat, and the right size to stitch in place.
step 4 - tack in place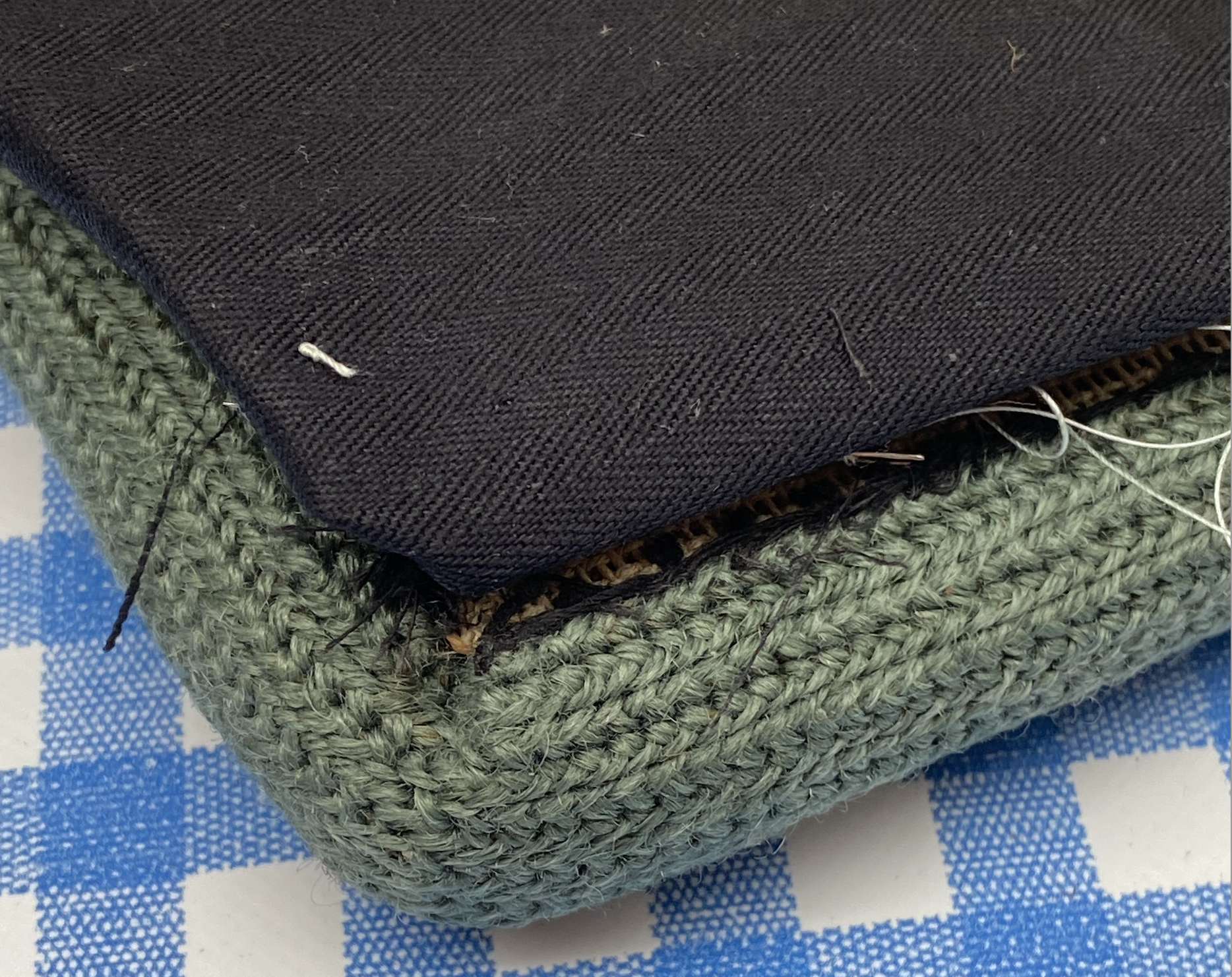 Now tack the backing in place.
step 5 - finishing
Use the same colour thread as your backing and using a hemming stitch sew in place. You can sew with single thread or double thread, which ever you find easier. When you have finished, please use a sharpie or craft pen and write the number on the back. We are not sewing the numbers, as embrodery on the back may cause the material to wear in the future.
When completed, your kneeler can be returned. Thank you.
If you are interested in the kneelers, and want to find out more you can research Louisa Pesel and the embroidery project at Winchester Cathedral in 1931, and read the fictional tale A Single Thread by Tracey Chevalier about embroiderers in the Cathedral during this time.